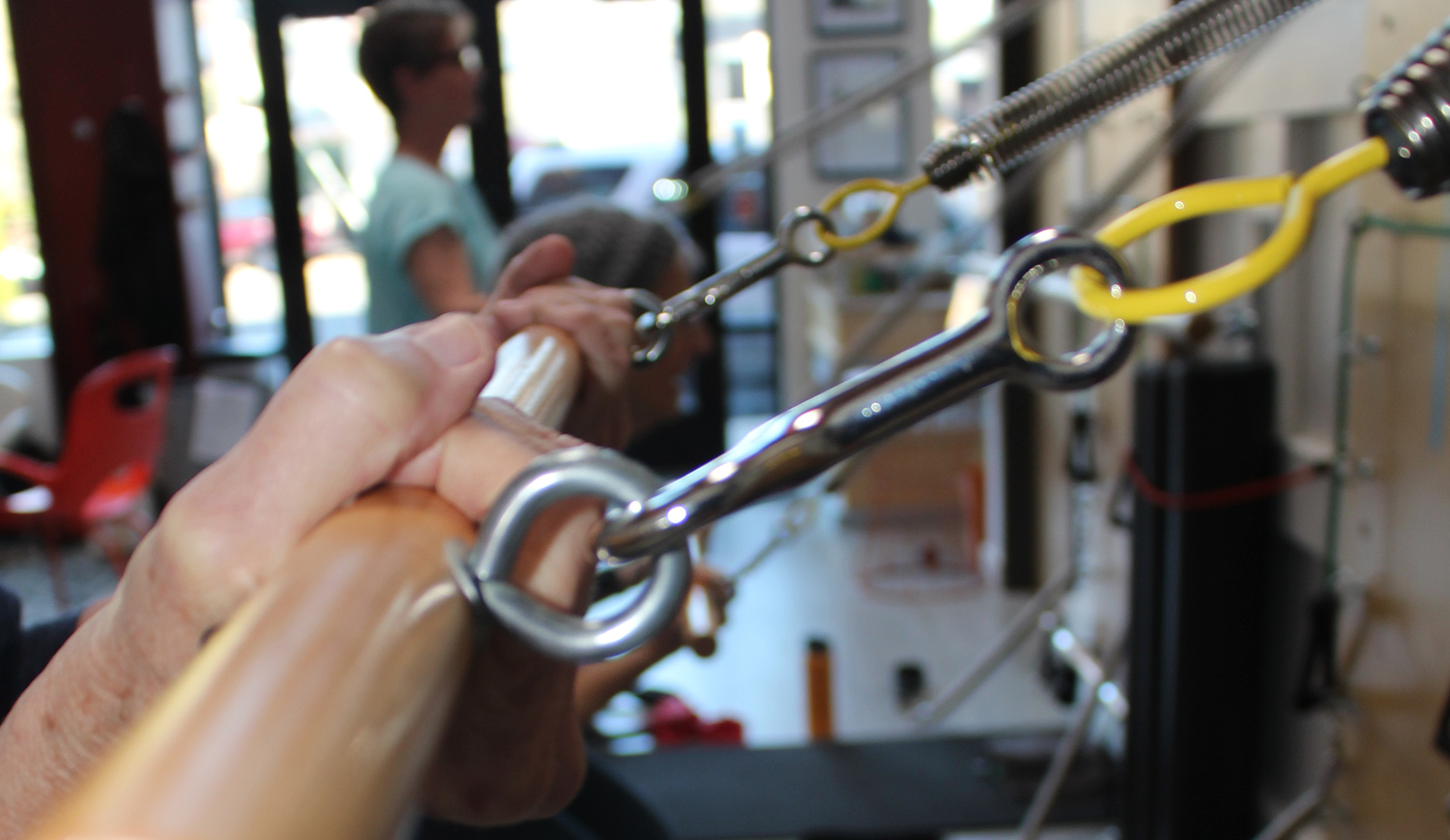 Springwall & TRX
Springwall
In our springwall classes, springs and mat work combine forces to create a unique way of experiencing Pilates. The springwall (also known as the "half Cadillac") provides spring resistance to the arms and legs to challenge the core, tone muscles, and improve mind-body coordination.
Following a warm-up using balls, stretch-bands, and other props, the instructor will lead students in a series of springwall exercises tailored to meet individual needs.
TRX
A core-strengthening class for people who already have Pilates experience and like to be challenged. TRX is a system of suspension straps that utilizes your body weight as resistance. TRX body weight exercises help develop strength, balance, flexibility and core stability.