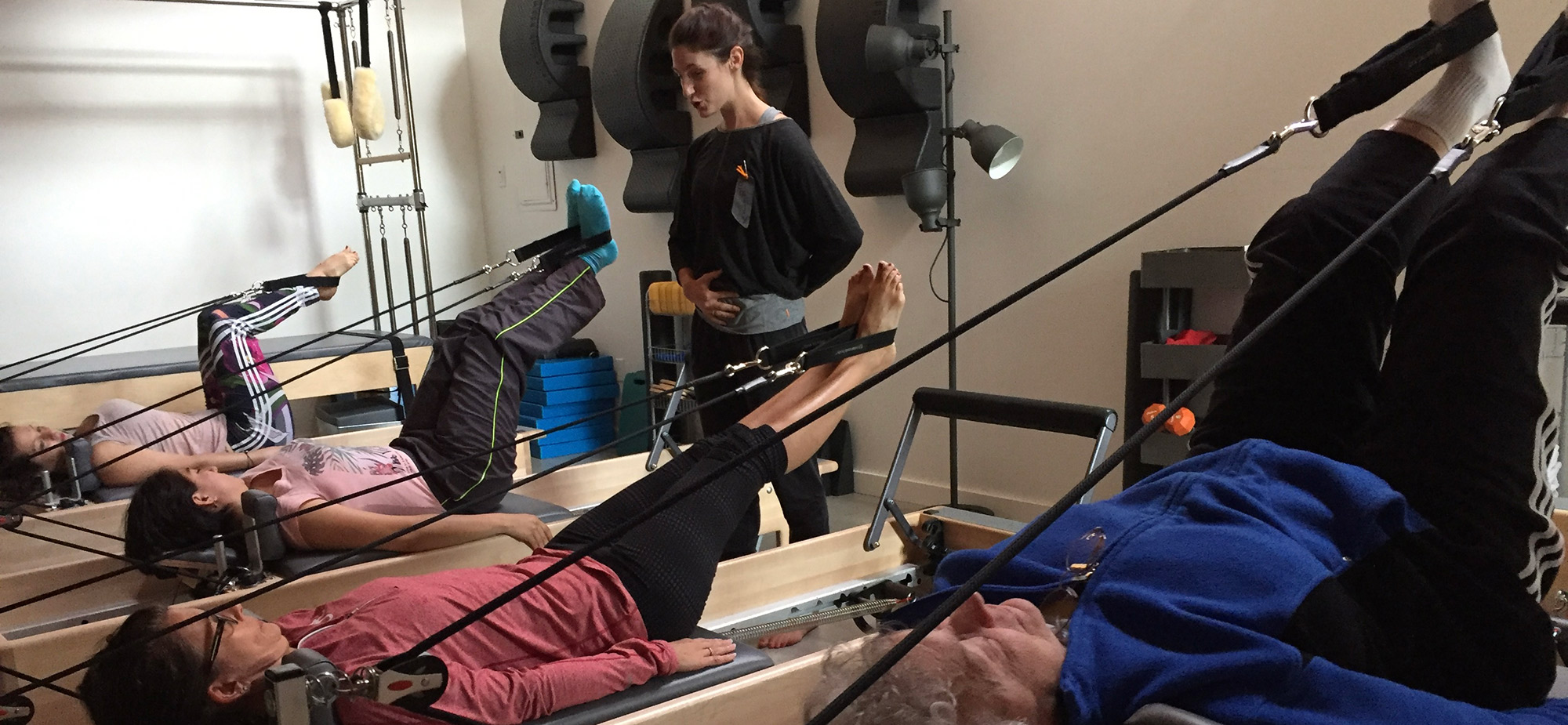 Pilates Instructors
Our Northeast Portland Pilates studio offers a wide range of LIVESTREAM group classes, in studio reformer classes and private sessions. Through specialized training our instructors during the pandemic adapt their programs to the Zoom LIVESTREAM format to appropriately challenge and nurture each client.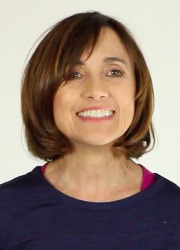 Maria Mankin
Master Pilates instructor, founder and owner
Born and raised in Sicily, Maria fell in love with Pilates while rehabilitating from old injuries while performing in a small circus in San Francisco. With a full certification from Stott Pilates®, including the Injuries and Special Population course and one from the Pilates Method Alliance®, Maria draws from her diverse background–various courses on osteoporosis, fascial movement, scoliosis, back injuries, shoulder and pelvis stability, breast cancer rehab, hypermobility/EDS, prenatal and postnatal and Birth Doula training–to create an extensive, skillful, engaging and all age and all body inclusive practice for her students. For the last twenty-one years, Maria has trained a wide variety of clients, from the fittest athletes to those who are injured, elderly and with limited mobility. Her goal is to have them regain body awareness, alignment, balance, stability and functional movement while feeling safe, relaxed, and empowered. With her husband Danny she is the owner of Begin Pilates since 2015.
Maria invented the Begin Chair™, and created the Grace Pilates Method® a Pilates program for people with limited mobility which will be soon offered as a training program for Pilates instructors and personal trainers. She also designed Bones & Balance, an Osteoporosis-safe class for people who want to improve balance, bone mass and ease of movements. Register for Bones & Balance.
Maria is the author of Pajama Pilates, that will be published by Chronicle Books in the fall of 2021–a book about doing Pilates in your pajama in the comfort of your home, now also a livestream class at Begin! Register for Pajamalates.
In her spare time Maria loves to paint, hike, cook and watch British murder mysteries.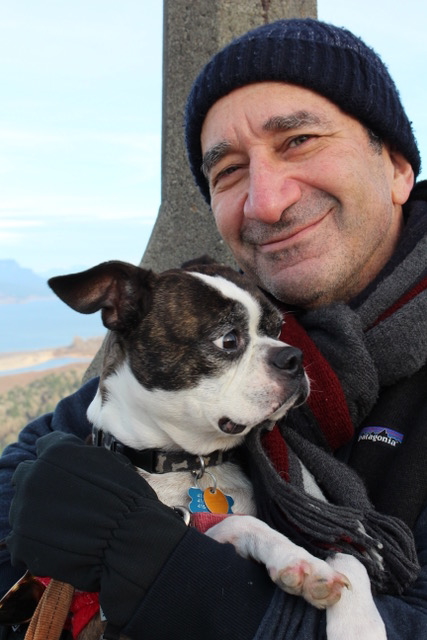 Danny Mankin
Owner, senior Yoga instructor
Danny has been studying and practicing Yoga for more than twenty-five years and teaching for fifteen. He has completed teacher training in Iyengar Yoga with Julie Lawrence, Yin Yoga with Sarah Powers and Therapeutic Yoga for Seniors and Mindful Yoga and Meditation for Chronic Pain with Kimberly Carson, Carol Krucoff and Jim Carson. He studied extensively with Tony Briggs and has taken workshops with Richard Rosen, Aadil Palkhivala, Richard Freeman, Lois Steinberg, Shandor Remete, Donald Moyer and Julie Gudmestad. He is very passionate about Yoga's therapeutic benefits and its power to help people live healthy active lives. His teaching method is calm, humorous and compassionate.
Danny is also a dedicated practitioner of Mindful or Vipassana Meditation and has taken retreats and training lead by Robert Beatty, Phillip Moffitt and Nikki Mirghafori.
When not teaching, Danny loves to read, hike, meditate, sing and play the ukulele.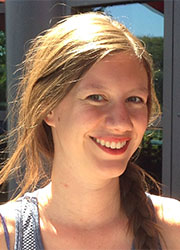 Kacie Dart
she/her
Expert Pilates instructor
Kacie began her Pilates practice in 2011 to manage her scoliosis and fell in love with the body awareness, mindfulness and confidence that the Pilates practice sparks. She then quit her corporate career to focus on her new passion of learning about bodies. In 2013 Kacie earned her STOTT Pilates certification. Watching her clients transform from a place of pain and discomfort or a sedentary lifestyle to a place of mobility, stability and wellness brings her the greatest joy and inspires her to continue on her own path to wellness.
Kacie firmly believes in HAES (health at every size) and that Pilates and movement are for EVERY BODY. Her classes are known to be movement focused and accessible for all. Kacie specializes with special populations, pre/postnatal, scoliosis, and hypermobility/EDS.
When not on the mat Kacie can be found outside, reading, playing in the kitchen or backpacking in the Pacific Northwest with her dog Theo and partner Devin.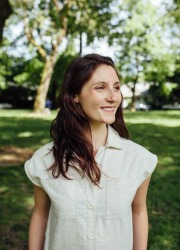 Emily Jones
Expert Pilates instructor
Emily Jones is a movement educator, bodyworker, and dancer. She holds certifications in STOTT Pilates and Axis Syllabus, and is also a Licensed Massage Therapist. Emily has been teaching Pilates since 2009 and has augmented the STOTT Pilates approach with various other somatic practices and the study of specific pathologies and conditions. Emily specializes in working with acute injury and chronic pain rehabilitation, headaches and migraines caused by tension, pre/postnatal exercise, diastasis recti, back pain, disc pathologies, osteopenia, osteoporosis, hypermobility and EDS. Additionally, Emily enjoys working with dancers, cyclists and runners to cross train and promote resilient movement patterns.
Emily's teaching emerges from a place of curiosity about the human body and a desire to see people live more embodied and expressive lives. She brings attention to detail and relays specific anatomical information with simplicity and purpose. As an ongoing student of anatomy and functional biomechanics, Emily approaches body/minds with an inquisitive and holistic perspective, admiring the uniqueness of each individual. She is committed to cultivating a practice that is antiracist, queer affirming, and divested from ableism within fitness culture.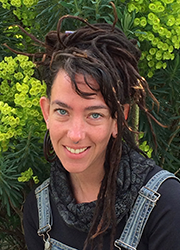 Kira Davis
she/her
Senior Pilates instructor
From gymnastics to dance, from yoga to circus arts, Kira has always been a mover. After surviving an awful car crash in her teens and later seriously injuring her back as a young adult she realized that she was all flexibility and no strength. She was drawn to Pilates as a tool for strengthening to build back her structural framework and enjoyed the results Pilates provided for pain management.
Because of her successful recovery through slowing down and practicing the rehabilitative poses that Pilates provides she was inspired to become a Pilates instructor. She became comprehensively certified in fall 2016 through Body Art & Sciences International (BASI).
Kira is passionate about human anatomy, functional movement, pain-free locomotion and feels excited and honored to work with clients on their journey to recovery.
Kira is also certified in the MELT Method®, a self-massage technique that provides natural joint & muscle pain relief using small balls and a soft foam roller. MELT aids in sleeping, eating, headache relief, general fascial hydration and easement of conditions like plantar fasciitis and neuropathy.
In summer 2021 Kira will graduate with her AAS from Mt. Hood Community College as a Physical Therapist Assistant. She looks forward to blending all her knowledge to help the greater community learn about their bodies and move through space with ease.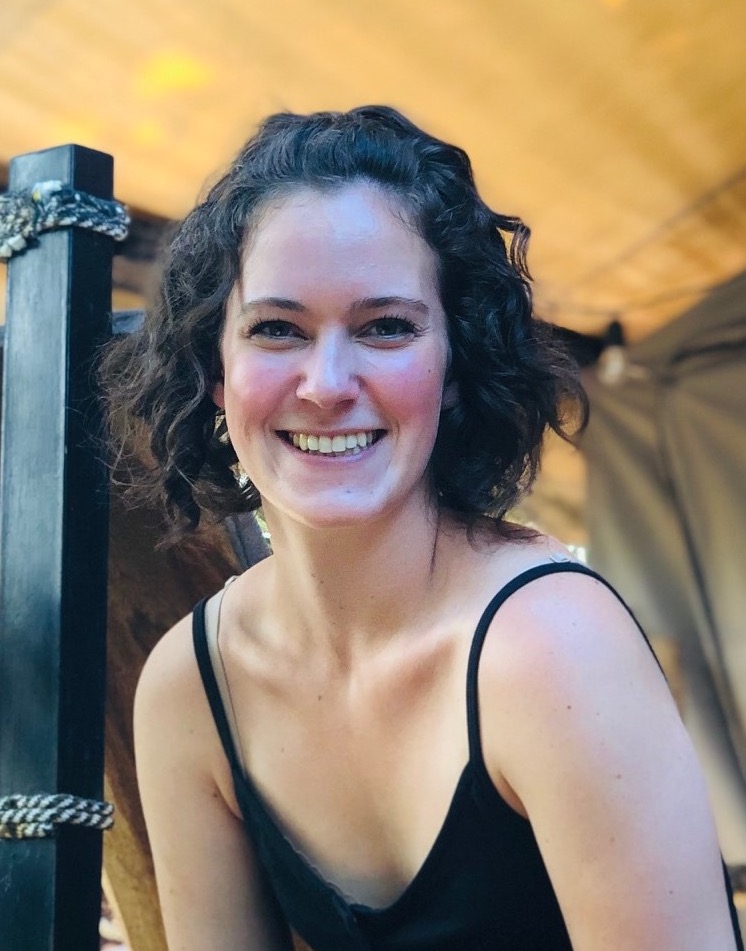 Hannah Martin
she/her
Certified Pilates instructor
Hannah began Pilates in her teens as part of her ballet training, and started pursuing her STOTT Pilates Certification during high school. She completed her Pilates certification in 2010, and also has her B.S. in Health Studies with a concentration in Physical Activity and Exercise.
Hannah loves that Pilates can meet everyone where they are at in their own health and wellness journey. She prioritizes an attention to proper form during her classes while also ensuring you leave feeling strong and energized. Her favorite moments with clients are when they learn something new about themselves and their bodies
Outside Pilates Hannah works full time as an event manager for conferences, and enjoys spending time with her husband, their mini Goldendoodle, and renovating their new home.