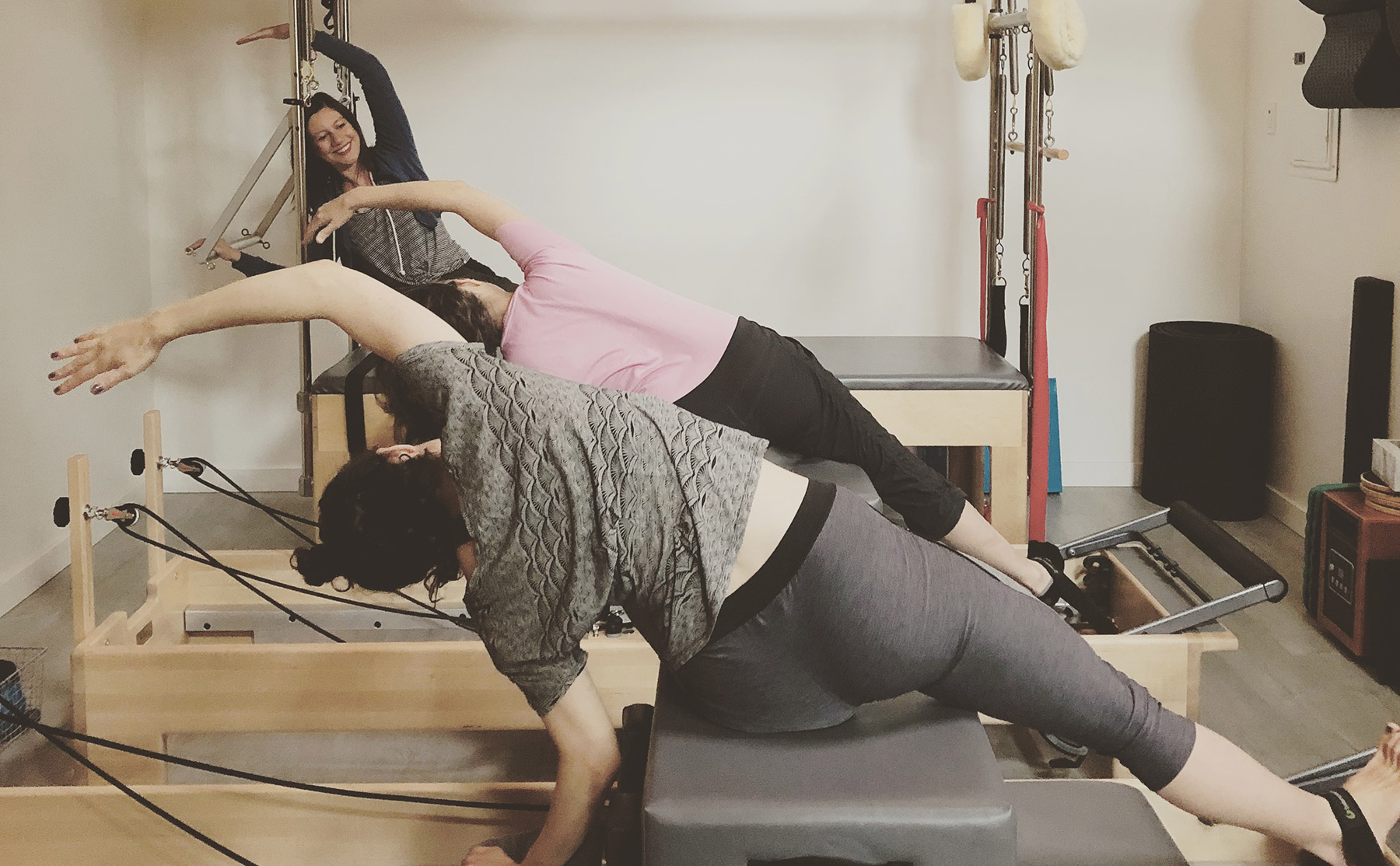 Reformer Classes
The reformer is a Pilates machine based on a system of pulleys and springs that offers all the benefits of Pilates including overall strength, flexibility, coordination, and balance. The reformer is very versatile piece of equipment that can challenge the athlete and at the same time can be an excellent tool for rehabilitation.
Reformer All Levels
While keeping a good pace the instructor in this small class will take you through a series of flowing exercises on the reformer to accommodate and challenge each participant. The workout will focus on breathing, alignment, healthy body movement mechanics to strengthen core, enhance long and lean muscles and improve coordination and balance.
Jumpboard Reformer
This is a fun and fast-paced workout for those who feel comfortable and safe with the intermediate level reformer workout and is ready for more challenge with the reformer jumpboard. Jumping on the reformer will add a different dimension to your weekly workout increasing your muscle strength and your stamina.
Rehab on Reformer
This small, gentle and slow-paced class is a great introduction to the reformer for beginners, and people with chronic pain or recovering from injuries. Through a gentle spring resistance training, this workout will focus on breathing, alignment, modified exercises and healthy body movement mechanics.